10-Year-Old Asks Grandfather To Be Tap Dance Partner For Recital, And Their Routine Is Perfect
There is something wonderful about seeing grandparents and grandchildren bonding together over a beloved activity.
Although there is love between these two generations, the biggest bond is often really that of the familial relationship.
True intergenerational friendships are hard to come by, especially in this day and age where the differences between each generation are getting wider and wider.
This is largely thanks to the large gap created by the existence of the internet, where one can watch language and culture unique to the internet evolve and change at speeds that have never been seen before.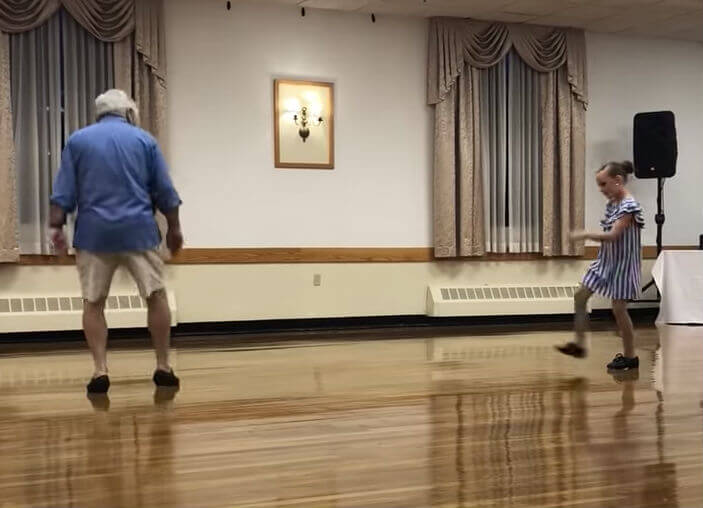 So when 10-year-old Maeve Jones decides to ask her grandfather – 73-year-old retired head teacher Bill Jones – to be her dance partner for her recital, the latter was utterly elevated!
He was flattered that his granddaughter thought of him as her first option for such an important event, and was happy to learn how to tap dance in preparation for her recital.
It wasn't going to be an easy task for this retiree – tap dancing is one of the more complicated forms of dance that derives its name from how dancers would strike the floor with special shoes as a percussion instrument.
These shoes will have metal plates, or "taps" on both the heel and the toe of the shoe's sole.
This means that depending on the speed of the song's beat, dancers will have to move relatively quickly.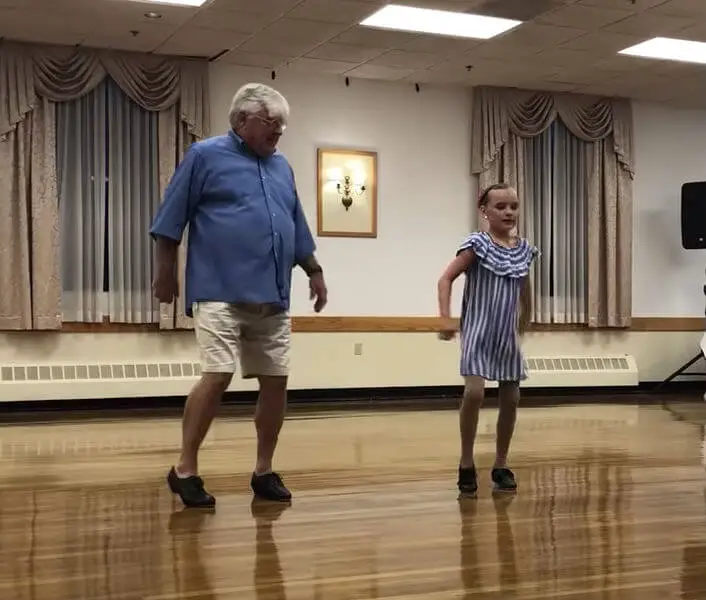 Luckily for Maeve, her grandfather was up to the challenge.
The duo had six classes together to learn their tap dancing routine, and had poured in plenty of time and effort to polish their dance routines to a high sheen.
Soon, it was time to face the music, and dance before a live audience!
The duo presented themselves as an adorable couple, with Maeve being nervous in her cute blue-and-white striped dress and Grandpa Jones being happy and proud of his granddaughter.
The two take to the dance floor and performed to the beat of Anna Kendrick's "When I'm Gone", a song originally created for the movie Pitch Perfect and then later popularised on the internet as the Cup Song.
The granddaughter and grandfather duo enjoy themselves, proving that all their hard work had paid off despite Bill's advanced age and slower movements!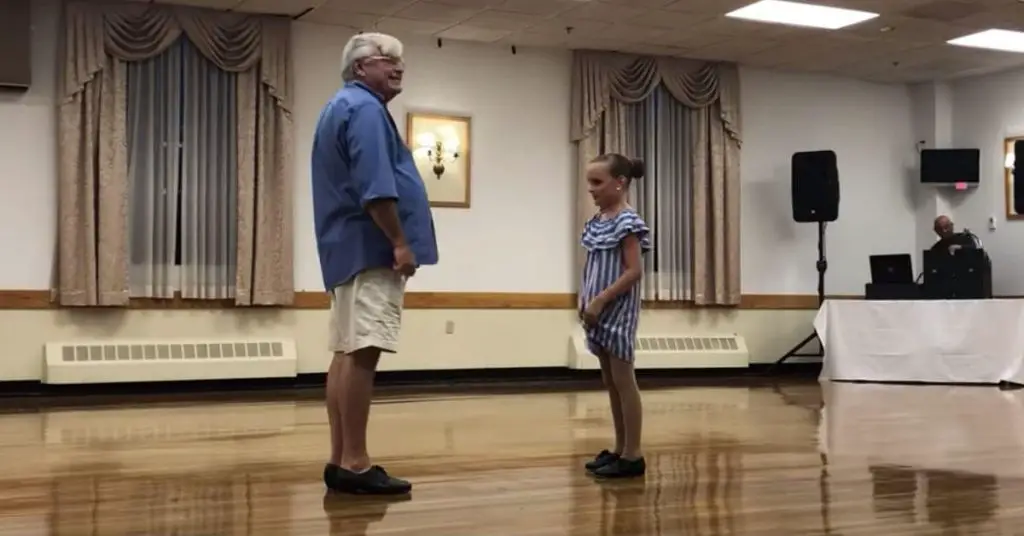 In a video taken at the event, it is easily observable that the audience was watching the performance in comfortable silence.
It was clear that they were giving the dancers the respect and attention they deserved, while being entertained and made happy by this adorable couple dancing together at this music recital.
The event was a wonderful one for members of both generations, and certainly is now a fond memory that both of them have created as grandfather and grandchild.
Not only that, it is certainly something they will look back upon with great fondness and happiness. Not only did the two have a great bonding time, they now have achieved something that they can both be proud of together.
How can you possibly forget a moment as wonderful as this?
Share on Facebook