Dad Goes Viral After Video Shows Him Belting Ave Maria At Disney World
Disney World recently experienced a taste of magic offered by a visitor named Justin Gigliello.
Justin and his daughter heard a pianist playing the piano in the lobby of Orlando's Grand Floridian Resort & Spa.
Dressed in a tuxedo, the pianist's music echoed throughout the hotel lobby.
Justin danced a few spirited steps with his daughter while they listened to the lively tune.
Lyla, a 6-year-old, approached the pianist and asked him if he would accompany her dad while he sang a song.
Justin is a music teacher and a graduate of The Boston Conservatory where he studied opera.
Blessed with an amazing voice, it is natural that Lyla worships the ground he walks on.
Additionally, Justin volunteers as a fireman for the North Stonington Volunteer Fire Department.
Justin sang "Ave Maria" while the pianist accompanied him on the piano. Justin's beautiful voice touched several passersby who stopped to listen.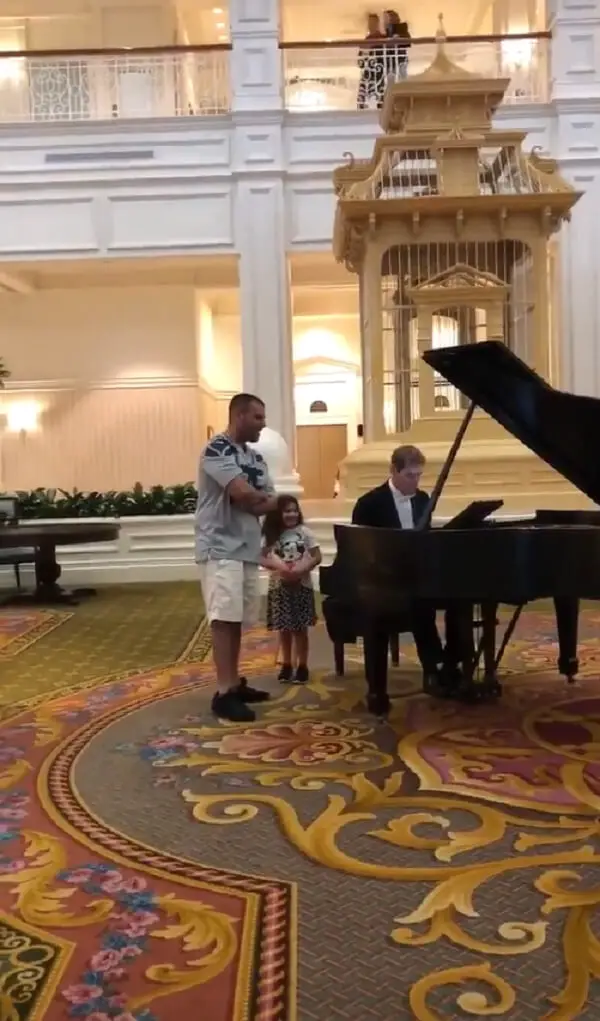 Justin's casual T-shirt and pair of shorts did not seem to match the operatic tones emanating from his vocal cords.
Nonetheless, Justin made a huge impression on his rapt listeners. Bowing to the loud cheers and applause, Justin never expected to receive this kind of attention.
Justin uploaded a video of the event on Twitter.
You might find it interesting to note that Lyla's obvious adoration for her dad was an amazing thing to behold.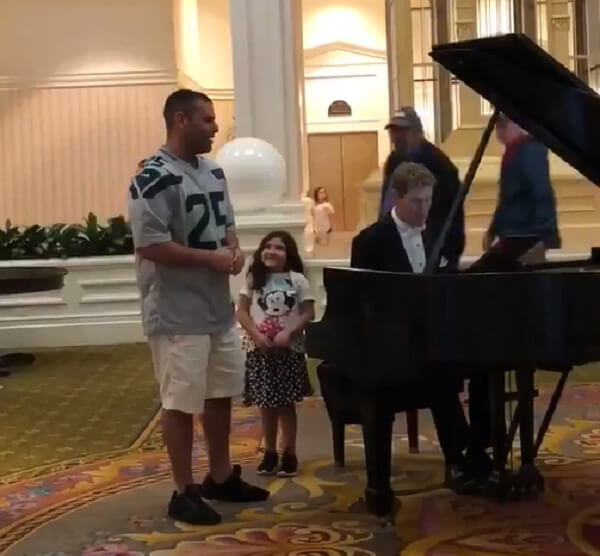 Lyla told a journalist she loves listening to her dad's voice. Lauren, Lyla's mother, nodded her head in agreement.
Lauren mentioned that her husband sings to Lyla every night at bedtime.
After Justin finished singing his song, he suddenly remembered his childhood trips to Disney World.
Justin recalled the times when he and his parents listened to pianists playing their songs in the same lobby many years ago. Lyla wants to emulate her dad.
She longs to become a professional singer and dreams about the day when she will sing in front of an audience.
Share on Facebook