Four Young Girls Who Met In Hospital Reunite For Cancer 'Survivors' Photoshoot
A picture of four smiling young girls is always heartwarming to see. But this particular picture is especially heartwarming because all four girls are cancer survivors.
McKinley, Lauren, Ava, and Chloe met as patients at Johns Hopkins All Children's Hospital in St. Petersburg nearly two years ago.
Each young girl was fighting a different type of cancer, but they were all treated together in the children's ward.
They became fast friends and were soon spending as much time together as possible.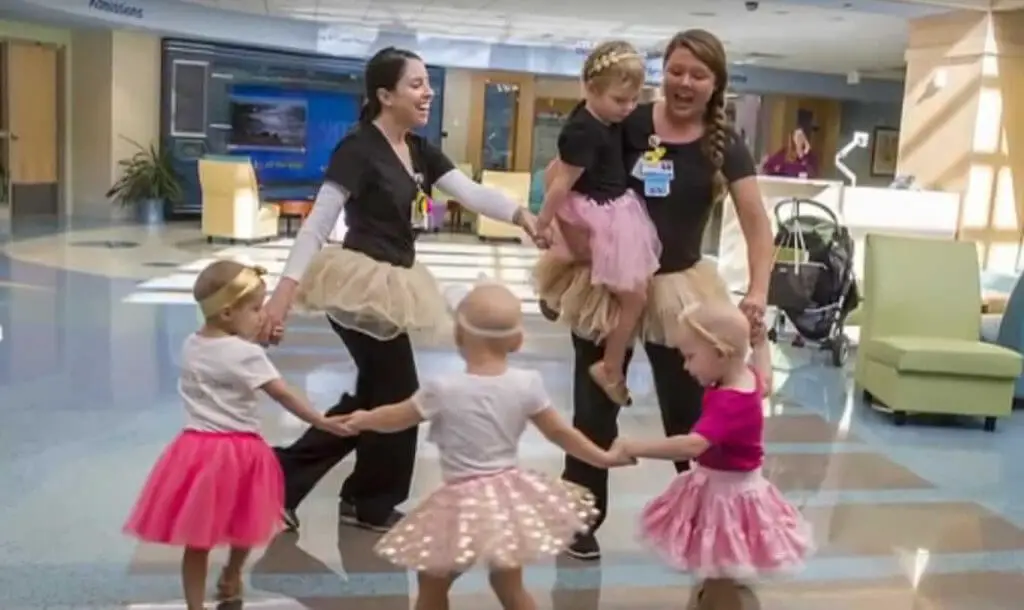 They recently had their first reunion since leaving the hospital, and plan to repeat these reunions each year.
One of the mothers of these brave girls said it helped her daughter to feel more normal.
She was only three years old, with no hair, but there were three other girls around her age who also had no hair.
It normalized the experience for these girls and helped them band together to fight the common enemy: cancer.
It was also a comfort to their parents. Having a child with cancer is tremendously difficult.
Having other parents to talk about their experiences and share in their worries and triumphs was immeasurably helpful.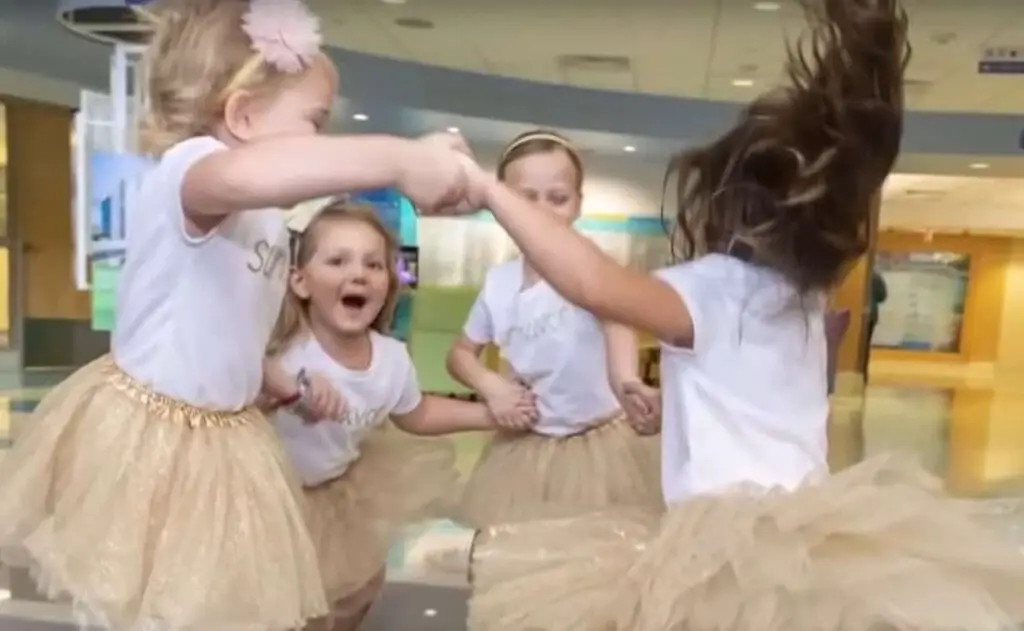 The nurses who worked with the girls were also thrilled at the friendship. One nurse stated that it made her so happy she wanted to cry.
Working one on one with these courageous girls is heartwarming. Seeing how friendship can brighten their day reminds them of the hope that can remain in the face of tragedy.
Lauren was the last of the group to ring the bell that signified the end of her cancer, making the first reunion between the friends extra special.
Now future reunions can be completely focused on staying healthy and enjoying their long hair.
As all little girls do, now these four best friends can dream of princesses and glitter instead of IV ports and chemo.
Share on Facebook