Jay Allen Serenades His Mother Living With Alzheimer's In Moving Video
Over 5 million Americans have Alzheimer's disease.
It can be an incredibly heartbreaking condition to navigate and deal with, both for the patient and their loved ones.
Jay Allen – a country singer – knows the pain that comes with having a family member with Alzheimer's, and he channeled those emotions into a song.
He decided to share that message with all his fans when he performed at the Dubuque County Fair.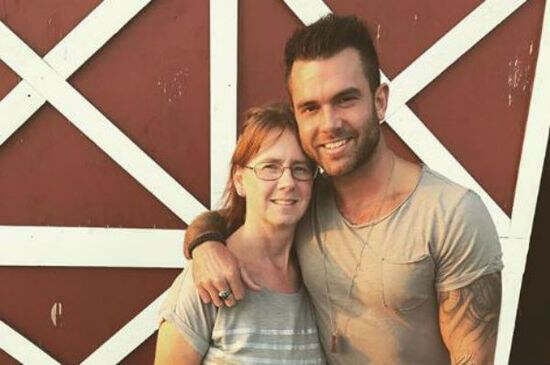 Towards the end of his set there, Allen brought his mother Sherry Rich onto the stage, giving her a tight hug and then beginning a performance of Blank Stares.
This song was written for and inspired by Rich, and contains lyrics that depict his mother's experiences and what she has gone through with the degenerative disease.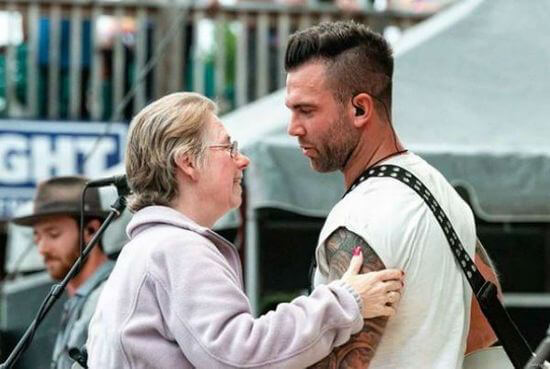 Rich is 54 years old and is in the final stages of Alzheimer's, and according to Allen, she doesn't have a lot of time left on this earth.
Allen hopes that Blank Stares will give his fans inspiration to support the search for a cure for Alzheimer's.
In fact, all proceeds from the iTunes sales of this song go to a memory care center called Abe's Garden in Nashville, Tennessee.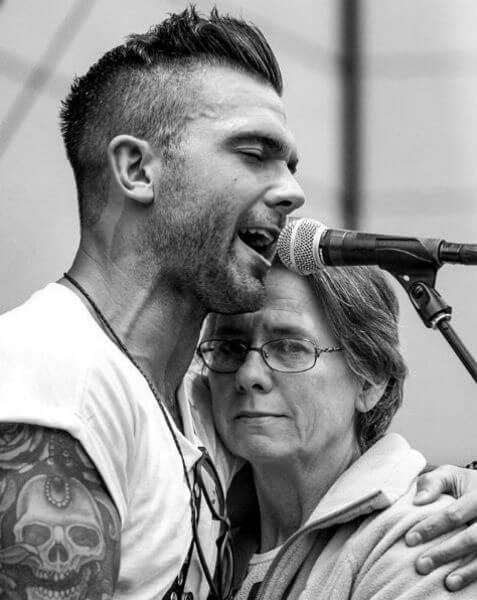 Fan Lori Dittmer took a video of the performance and posted it on Facebook, calling it one of the most beautiful performances she'd ever seen.
Soon, the video blew up and went viral – something neither Allen nor Dittmer herself had never expected would happen.
But Dittmer knew that watchers would be able to see Allen singing from the heart.
Allen, for his part, believes that the virality of his song is proof that it is possible to make good things come from bad.
When interviewed about the virality of this video, Allen talked about how he and his family were reading through all the messages and comments from people all around the world as they were driving home.
All of them were crying for the two-hour drive, realizing that they are not alone and that so many people in the world are fighting and dealing with similar situations.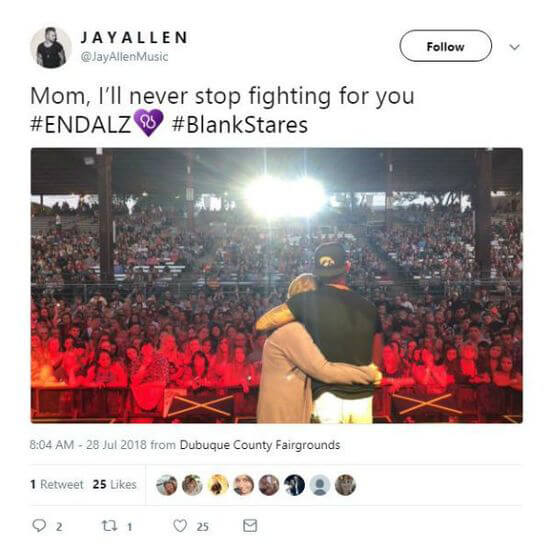 But there's more tragedy to this story.
Not only is Rich extremely young for the condition she has, but her age also means she is not eligible for the types of subsidies and financial benefits that those with Alzheimer's are typically able to receive.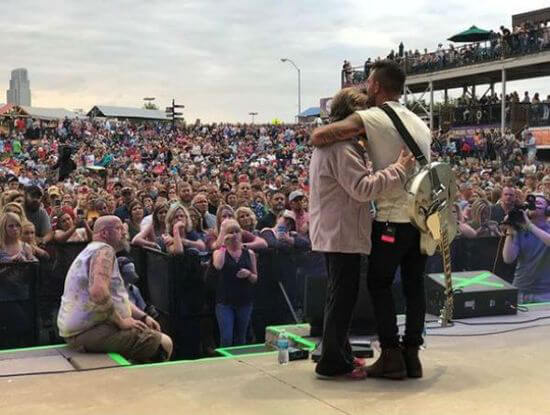 Rich has also recently lost the caretaker she'd had: her younger brother who moved to be with her full-time selflessly.
But he eventually had to make the difficult decision, after three years, to return to Texas so he could be with his daughter, who has a mental illness.
Meanwhile, Allen's father works over 60 hours weekly and Allen himself tours the country.
This means Rich's care will have to be entrusted to what can be described as a form of daycare for patients with Alzheimer's.
This care costs US$100 per day, and sending Rich to a center that will care for her around the clock will cost US$5,000.
Neither of these expenses is one that the family can afford.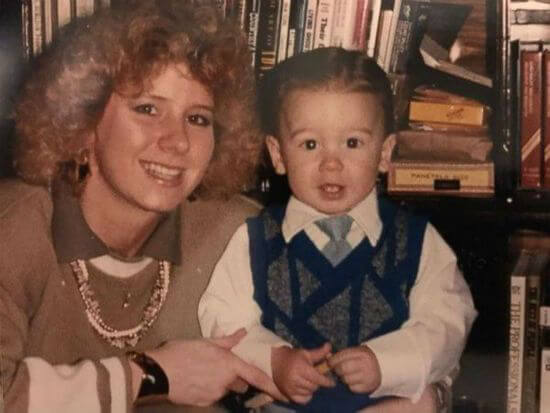 Allen has raised a lot for charity and Alzheimer's awareness, and is now in need of financial assistance to ensure that his mother gets the care she needs.
As such, he launched a GoFundMe for her. If you would like to donate, you can do so here.
Share on Facebook