Pet Groomer Explains Why It Costs More Than You Getting Your Haircut
Nothing is worse than a bad haircut – unless it's bad clients.
This groomer found that dealing with her client's owners was worse than getting a bad haircut.
People would question why it cost more to have the dog's hair cut than it did for their own coiffure.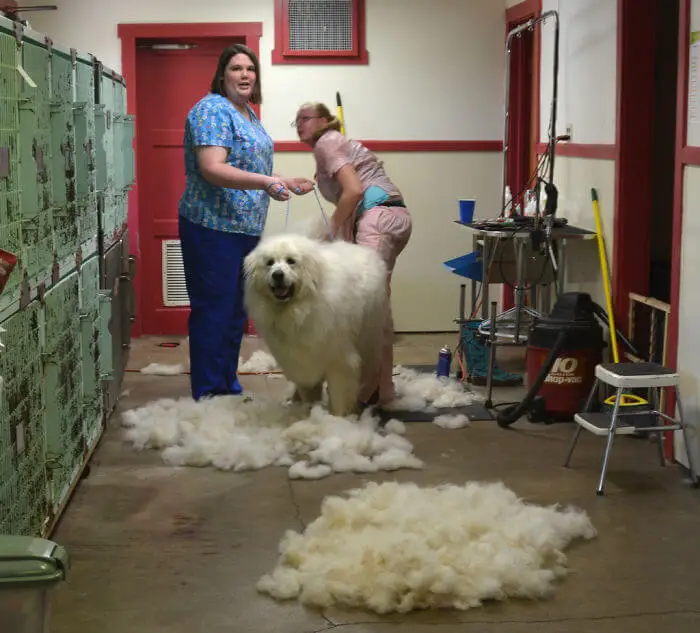 The business owner found a funny way to answer their questions while defending her prices.
A hand-made poster graces the business, informing pet owners of the differences between hairdressers and groomers: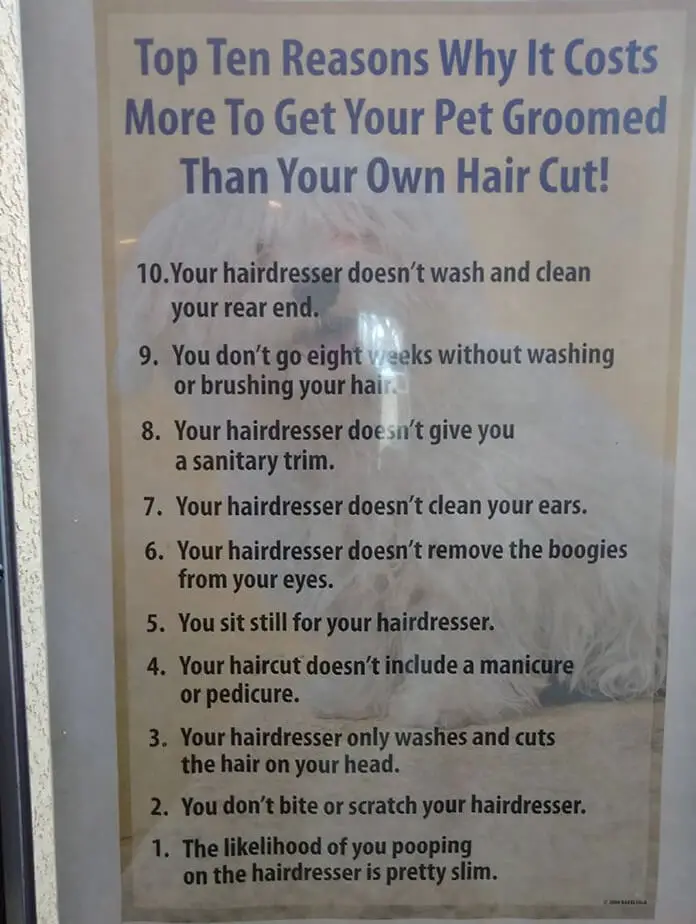 This funny poster seems to have made the groomer's point. The pet owners love the quirky humor.
The questions about prices have stopped or significantly slowed down.
Additionally, this groomer now sees larger tips, too.
Share on Facebook