Police Department Releases Sketch Of Girl Found Dead Inside Suitcase
Police are still searching for clues to reveal the identity of the girl who was found on Tuesday, March 5th in a black duffel bag with wheels on the edge of a popular California hiking trail near Hacienda Boulevard and Glenmark Drive in Hacienda Heights.
The police think she was dumped in the spot somewhere in the late evening hours of Sunday, March 3rd.
She is described as a frail African-American girl somewhere between the ages of 8-13.
She stood about 4 feet, 5 inches and weighed 55 pounds.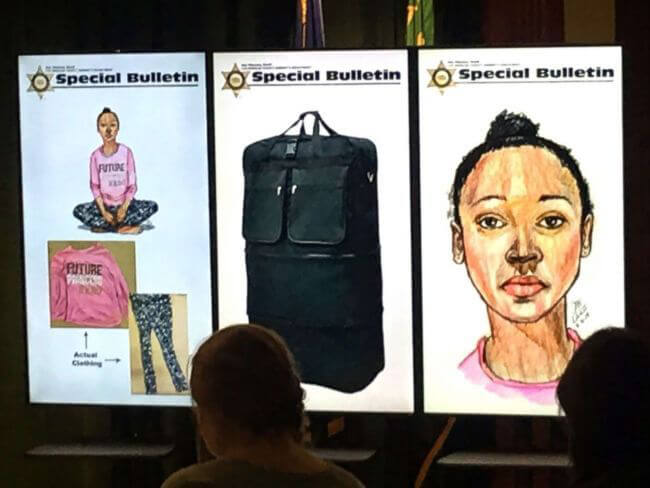 Police are unsure whether or not she was alive when she was placed in the bag from which they found her head and torso protruding.
She was wearing panda-print pants and a long-sleeved pink tee shirt with the logo, Princess Hero.
The word Princess had been crossed out.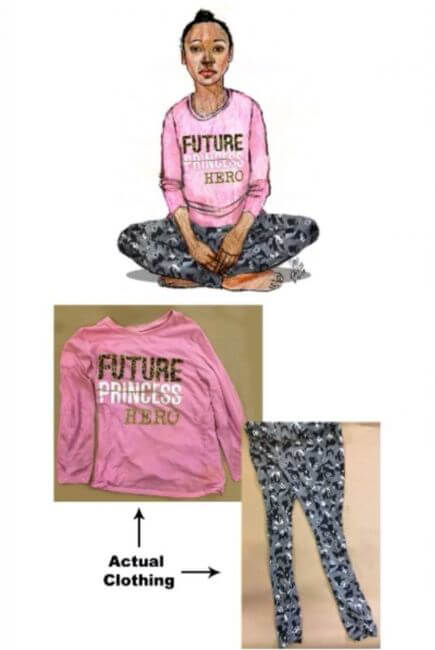 The girl's death is being investigated as a homicide though there were no indications of any trauma to the body.
An autopsy has been scheduled.
With the police sketch they are hoping to be able to identify her as they have presented the sketch to the schools in the area as well as missing children organizations.
They are also asking for any possible witnesses who may have been traveling through that area around the time the child was left there to come forward with information.
Police are also sorting through video footage from a surveillance camera nearby.
When they are able to identify her, it will be much easier for them to determine what kind of motive may have prompted this attack and will then be able to start the search for the person or persons responsible.
Even though the identity of the young girl remains unknown, many mourners held a candle lit vigil to honor her life.
Some brought flower bouquets to express their sorrow. They want justice done.
Since it appears she had no family, the mourners are thinking of her as "everyone's child."
One of the young children at the vigil had some particularly heartfelt words.
She said, "I'm sorry you have died and I'm sorry what happened to you."
Share on Facebook