Prison Inmates Break Into Car To Save Baby Locked Inside
We all know the dangers of leaving someone alone in a car with no air-conditioning on a warm day.
Temperatures can quickly skyrocket, even in weather perceived to be cool enough for safety, and a car amplifies this heat multiple times over.
We've also heard many, many stories about parents or pet owners leaving their children or their pets inside cars on hot days.
This is incredibly dangerous, and not only can it lead to heatstroke, it can, in worst case scenarios, be a fatal mistake.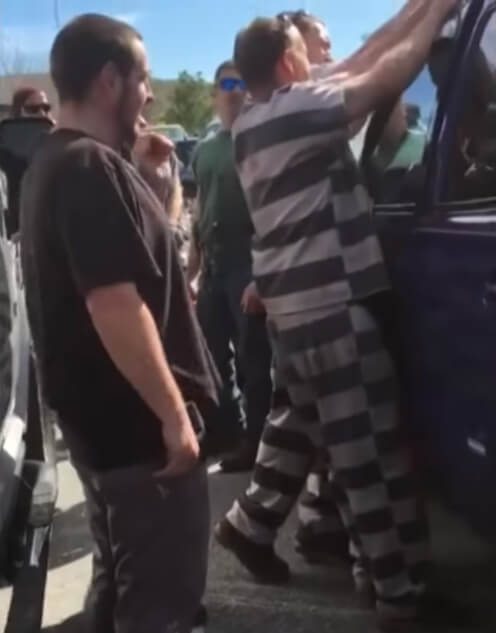 This is something Shadow Lantry, her partner, and their family know all too well. That's why they always try to be careful with their little daughter, and this time was no different.
After a trip to a Pasco County courthouse in Florida, Shadow's partner was working on strapping their young daughter to her car seat.
After completing the task, that partner threw the keys to the front seat of the SUV.
Meanwhile, Shadow closed the door as he pulled away. That's when they realized that the Chevy Tahoe had locked firmly, leaving them stuck outdoors.
It was a horrifying moment of realization for the couple as they realized their daughter was trapped inside.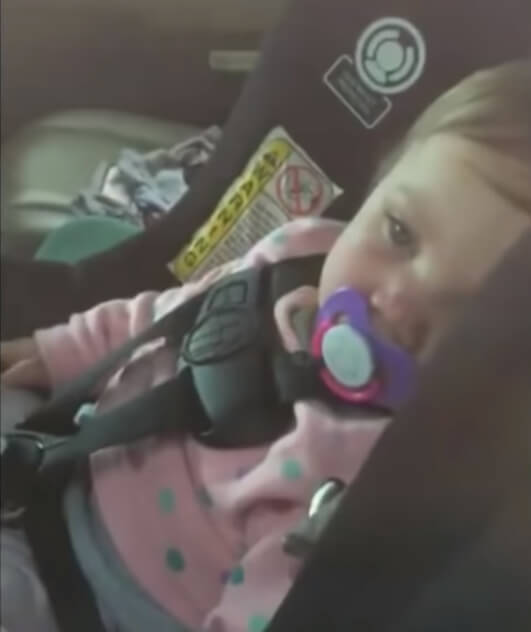 Unfortunately, neither Shadow nor her partner could spare the expense for a locksmith.
So her partner went to work on the car window, trying to smash the one on the passenger side in so that his daughter could be saved.
But after a couple of unsuccessful tries, just before he geared up for another blow, he was stopped by an unlikely group of helpers.
Inmates were out on work release at the time, and they had been working on some repairs around the courthouse's median.
The low-level offenders soon heard the commotion and found out what was going on.
They hurried over to the car to help out, an odd scene in their striped prison uniforms boasting the typical black and white colors we associate with heartless criminals.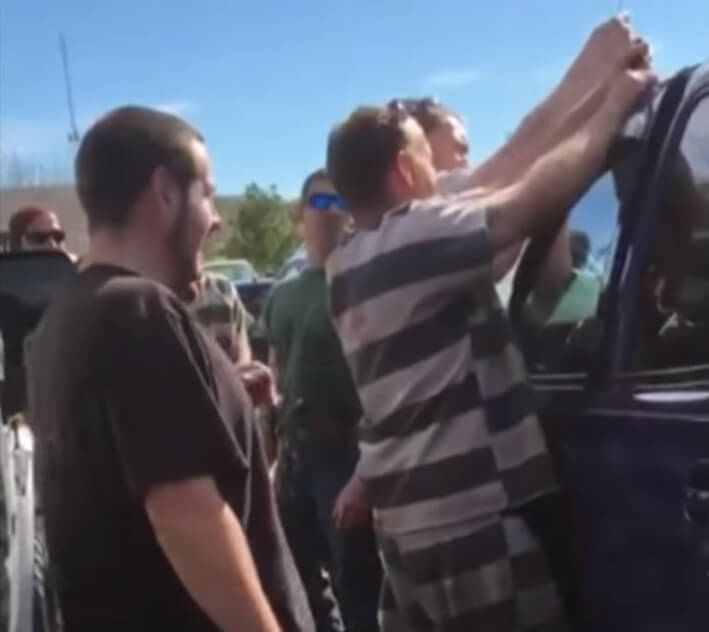 After a while of attempting to get the door open, the inmates decided to use a clothes hanger.
They used the item to pick the car's locked door, swinging it open and successfully freeing the toddler!
All the while, Shadow stood nearby, recording the unusual event on her phone.
Shadow's daughter was, thankfully, completely alright. It was only 56 degrees outside and the car had not heated up too badly in the time that had passed.
In fact, she looked very happy and peaceful as she enjoyed her pacifier!
Shadow soon uploaded footage of the lifesaving event on Facebook, where it amassed thousands of reactions and went viral.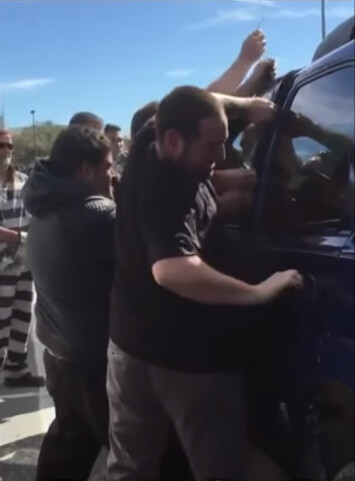 According to Sheriff Chris Nocco of the Pasco County, it's definitely not a regular occurrence that inmates are given permission to use their unusual set of skills to help out other people – especially when that involves "breaking in" to a car!
But Nocco also adds that most inmates of this level are only looking to be better people, atone for their mistakes, and learn to do the right thing.
If there's any video that proves that, it's this one right here.
Share on Facebook