Ride Home With Disabled Son
Just like any other good mother, all Monica Ward Scharrer wants is the best for her son.
And just like any other young man, Chris likes going out and about and supporting his favorite ice hockey team.
There's just one problem – Chris is wheelchair bound.
His wheelchair is a very heavy one as well, making traveling a difficult and awkward affair.
However, this hasn't stopped Monica from being a supportive and loving mother, and the two still travel out and about to have fun and enjoy life to the fullest.
This is in part thanks to the Americans with Disabilities Act, which requires that public places are to be made handicapped accessible.
This means that Monica and Chris can easily access public buildings like stadiums.
So when their favorite team was to take to the ice, Monica and Chris naturally were excited and decided to take a train ride to town and support their favorite hockey team.
However, as anyone with a handicap will know, the best-laid plans can still go astray.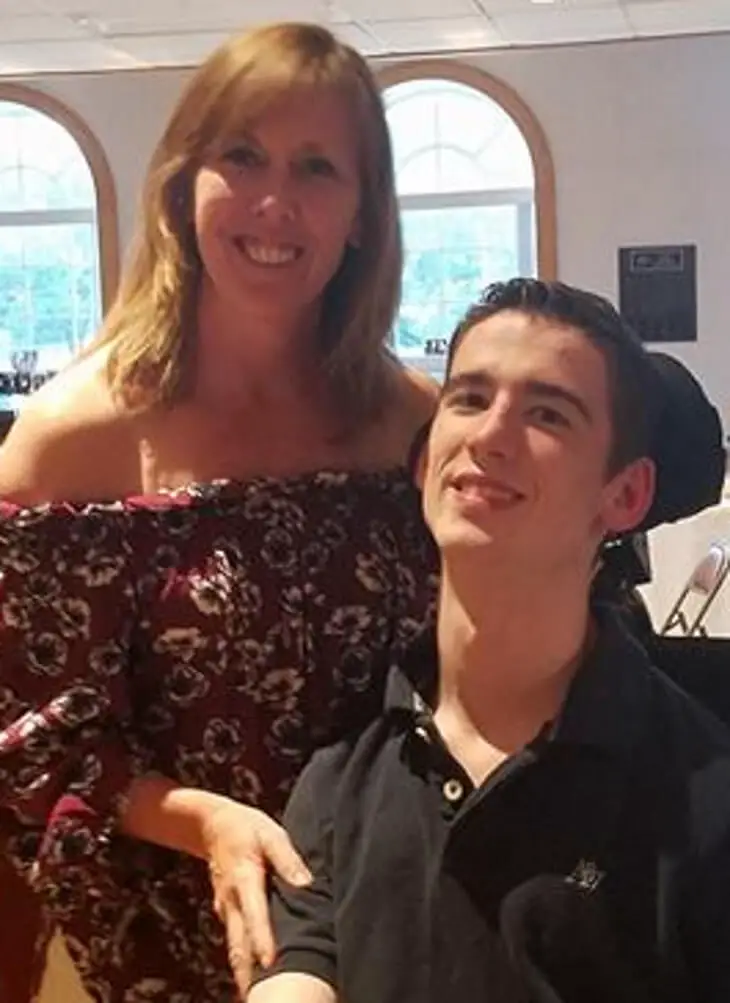 All was well and good on their trip to town via the train.
But after the New York Rangers' game ended, the two realized that the elevator down to the Penn Station platform was out of commission.
This is a problem- Chris's wheelchair weighs about 350 pounds.
Monica can't hope to carry it and her son down from street level to the station in time to catch their train ride home.
In addition to that, it was already nightfall.
She started worrying about how she and Chris would be able to reach home, calling it "her worst nightmare".
It was then she met her guardian angel, a blessing walking around in the area in the form of policeman Officer Mears.
Described by Monica as "a beautiful human being", Officer Mears not only offered to help them through the growing post-game crowd heading home and the cover of the night but also escorted Monica and Chris until they could find a working elevator.
Then he personally brought them down to the Long Island Rail Road.
He even checked in on what train line they needed to be on, walked them to the appropriate platform, and set up the ramp for Chris, giving Monica a much-needed break.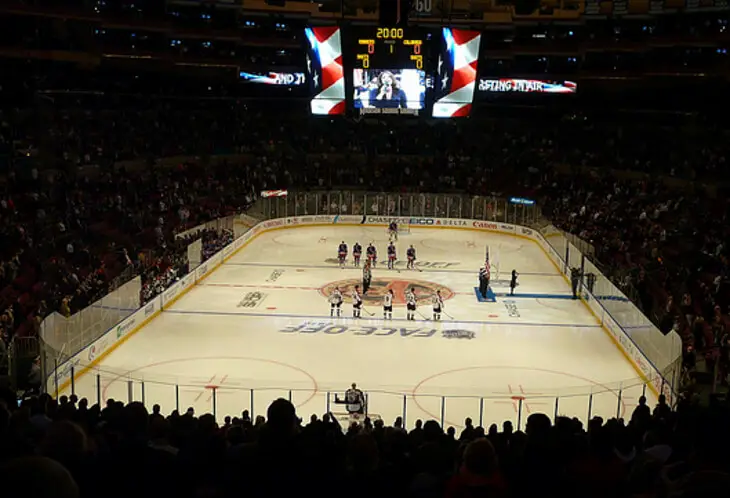 In the end, Chris was able to board the train before the usual crowd could swarm the platform.
Officer Mears was thanked profusely by Monica before he gave her what turned out to be a surprisingly sweet confession- that he used to work with the disabled for six years before becoming a police officer, and his passion and love still lies in that area.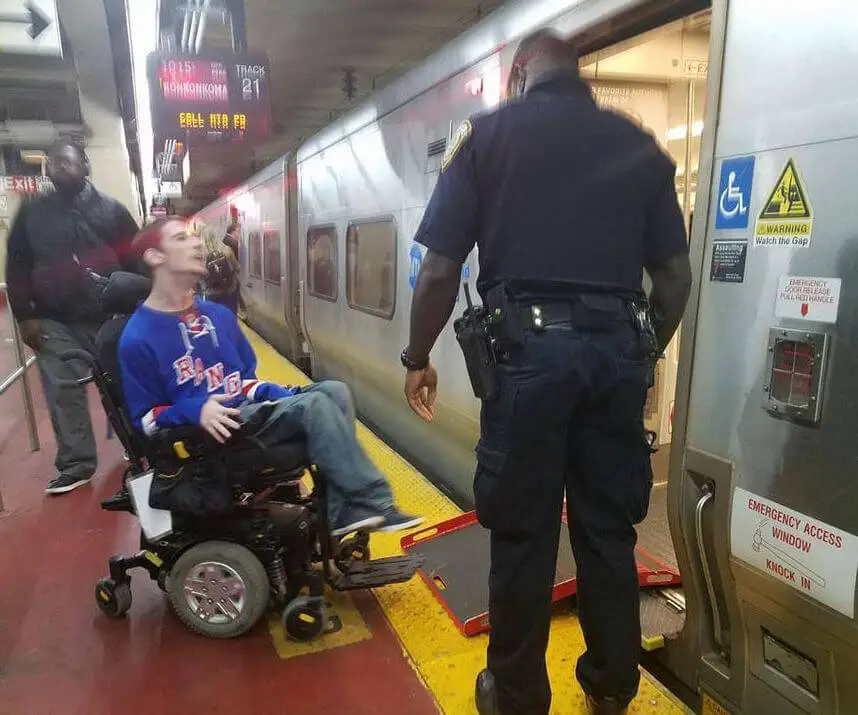 Still gushing about how wonderful Officer Mears was, on how he "essentially moved a mountain for us" and "what he represents of humanity", she decided to turn to the Love What Matters Facebook page shortly afterward to share her story about the kindness of a complete stranger.
The post has been shared more than 1,300 times since.
Share on Facebook