School Cafeteria Worker Fired For Giving Food To Hungry Student Who Couldn't Pay
It's sad, but today doing the right thing isn't always a good outcome for the good doer. They can even end up in a lot of trouble.
This was exactly what happened to cafeteria worker in a New Hampshire school. She was fired simply because she was generous enough to provide a student with food when he was unable to pay for it.
Bonnie Kimball worked in the cafeteria at the Mascoma Valley Regional High School. This is where she let the child take a mere $8 worth of food.
She told the child to let his mother know about the deficit and it would need to be paid back. She didn't think nothing more of it.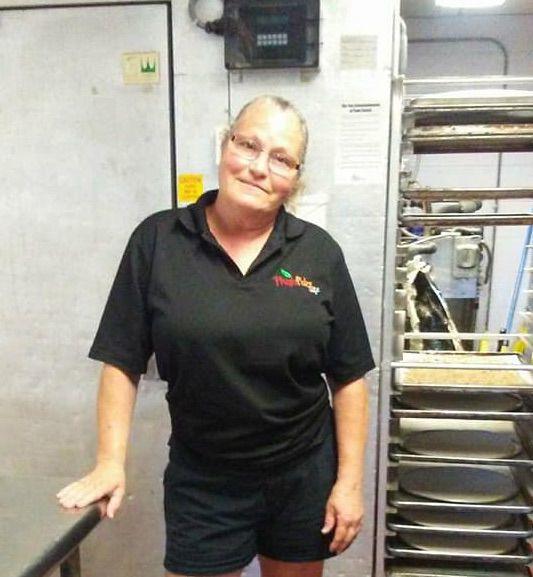 She recalls that she quietly spoke to him and said "Tell mom you need money".
He returned to school the very next day and paid all that he owed. Despite his actions, Kimball was released from her position.
In a letter from food vendor, it was explained that Kimball violated the school's charge policy, the cash handling procedure, and a federal regulation that governs the act of free meals.
Staff and students are standing behind Kimball. She allowed a boy to run up an $8 tab rather than be hungry.
Kimball thought that she was doing the right thing and not to mention that the parent of the child did pay off the tab.
Kimball had been employed at the same company for five years. She states that she was following orders from her direct supervisor. This was to avoid a scene in the lunch line.
Kimball claims that her boss directed her to give food to any students that couldn't pay and then tell them to let their parents know they needed money added to their accounts.
She admits that she had been directed not to pull trays.
Two of her coworkers resigned when Kimball was fired. This was in protest to the action against her.
Reports show that staff and students are standing behind Kimball in her support.
Do you think she should've been fired for her actions? Or do you have other ideas that could've been implemented?
Share away, people.
Share on Facebook